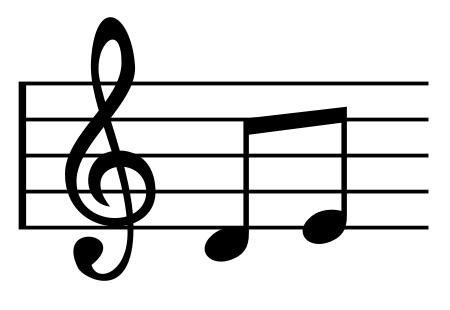 Shema Hear o Israel (by Adrian Snell, 1980)

Bijbelstudies (ca. 30 a 40 min per stuk)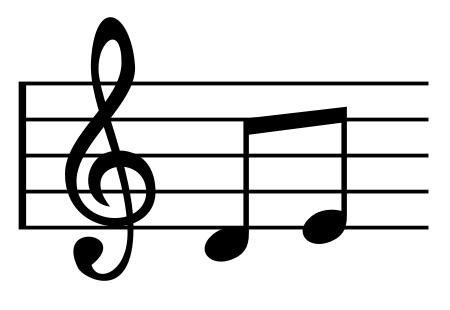 The most performed song of all (3500+): Amazing Grace (YouTube)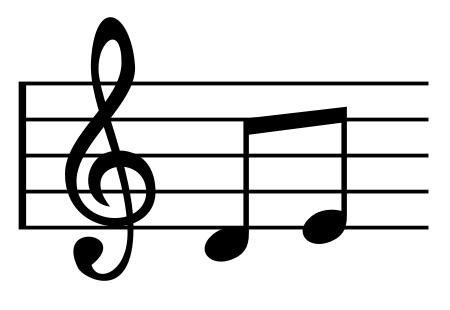 'Amazing Grace' by Glen Campbell on Pipes (MP3)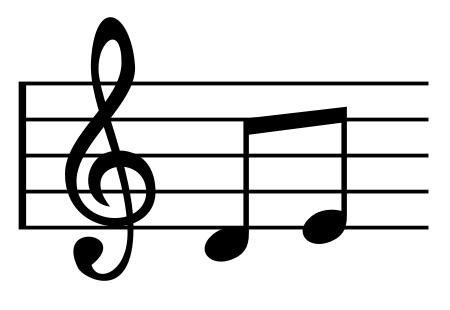 'Amazing Grace' by Andre Rieux Pipeband (MP3)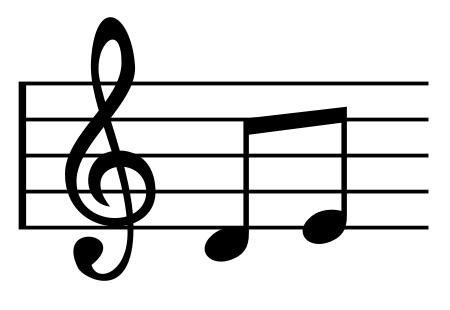 'Amazing Grace' by the Royal Scots Dragoon Guards (MP3)

Note: WAV & WMA files may not not play in Google Chrome but OK in IE and Windows Media Player. MP3 OK
Romeinen (Steenhuis, 2007, WAV):
2 Romeinen 1v8-23: Uit het geloof tot het Geloof
3 Romeinen 1v24-32: de Waarheid vervangen
4 Romeinen 2v1-16: Moraalridders ontmaskerd
5 Romeinen 2v17-3v8: De wet is de Here zelf
6 Romeinen 3v9-31: Rechtvaardigheid door geloof
7 Romeinen 4v1-25: Geloof in Christus
8 Romeinen 5v1-11: staan in Genade
9 Romeinen 5v12-6v14: de dood overwonnen
10 Romeinen 6v15-23: koper, hout, zilver
11 Romeinen 7v1-26: de wet, God's norm
12 Romeinen 8v1-30 vrijheid door de Geest
13 Romeinen 8v31-39 God is voor ons
14 Romeinen 9v1-5 Verkiezing van Israel
15 Romeinen 9v6-10 Gerechtigheid uit geloof
16 Romeinen 11: Heil uit de heidenen
17 Romeinen 12v1-8: Toewijding aan God
18 Romeinen 12v9-H13: Onderlinge liefde
19 Romeinen 14v1-23: Verdraagzaamheid
meer 'downloads' van o.a. Steenhuis en vele anderen
meer 'downloads' van o.a. Steenhuis en anderen
de Toekomst (Steenhuis, 2001, WAV):
de Toekomst 1/5 - de Toekomst - Math 24 / 1Cor 10:11 / Ef 1:19+
de Toekomst 2/5 - Jeruzalem - Zach 12
de Toekomst 3/5 - Israel God's Oogappel - Deut 32:10 Zach 2:8 Gen 26:15
de Toekomst 4/5 - de Gemeente heeft haar Hemelvaart - 2Thes2
de Toekomst 5/5 - de Verdrukking - Openb 13, Deut 6:4

Jeremia (Ouweneel), Christus in het Oude Testament, MP3:
Jeremia 23: De Rechtvaardige Spruit
Jeremia 30 & 31: David hun Koning
meer 'downloads' van o.a. Ouweneel

Joodse kijk op het boek Exodus (Steffens), het Verlossingsmotief, MP3:
2A Exodus: heet "Namen' in Hebreeuws, Babylon Zie ook *** 12 stammen kaart ***
2B Exodus: de geest van Babylon, Magog, vrouwen in de verlossingslijn
3A Exodus: o.a. Hebreeuws alfabet, Lied van Moses
3B Exodus: o.a. oordelen in Egypte vs. Openbaring, viering van Pesach (Ps 113-118)
4A Exodus: o.a. Eenheid in de gemeente, Thora als heenwijzing naar Christus, Isaac als profetisch figuur
4B Exodus: o.a.Seder maaltijd, betekenis van plagen, verlossing.
Zie ook *** 1938 Evian-les-Bains Conference ***
meer 'downloads' op Peter Steffens website

Ezechiel (Ouweneel), Christus in het Oude Testament, MP3:
1. Ezechiel 1: de Mens op de troon
2. Ezechiel 17: het Cedertwijgje
3. Ezechiel 21: de Rechthebber
4. Ezechiel 34: de Goede Herder
5. Ezechiel 37: de Eeuwige Vorst
meer 'downloads' van o.a. Ouweneel
Youtube: Listen to 'In Christ alone'


Interessante oud-testamentische vondsten (Ron Wyatt), te zien op YouTube (Engels):
1. de uittocht uit Egypte, en de echte berg Sinai in Arabia (Exodus and Mt Sinai) (zie Gal 4)
2. de ark van Noach / Noah's Ark found
3. Sodom & Gomorrah gevonden / found

RC Sproul powerful thoughts on naturalism
more on Sproul and Ligonier ministries

de dag des Heren / de Opname (John McArthur, Engels: The Day of the Lord - Rapture):
Deel 2 - 1Thess5:3,John 14,1Cor15

de Opname/ the Rapture Explained (Joseph Prince, Engels):
Joseph Prince - the Rapture explained, part1
Joseph Prince - the Rapture explained, part2

English: Defense of the pretrib rapture, J Hart
English: more pre-trib articles

eigenschappen van de aanstaande wereldleider/characteristics of the coming world leader
(David Jeremiah, Engels):
URL nummering loopt door / URL nrs continue

John F Strombeck (Eng):
Buy 'Opname der Gemeente' / 'First the Rapture' by Strombeck
lees logisch betoog/ read 'First the Rapture' by JP Strombeck - Foreword by Warren Wiersbe (Eng, pdf 3.7 MB)
'Disciplined by Grace' John F Strombeck on Mohamedanism - Islam (Eng, pdf)
An excellent Overview of Pretribulational arguments, by Mark Hitchcock (Eng, pdf)

kerkdiensten /studies / preken:
online diensten Bethel gemeente
Verwante Studie sites
meer (audio) studies, internet Bijbelschool
English: Grace Evangelical Society free resources

nice songs:
Youtube: Listen to 'Before the Throne of God'
Youtube: Listen to 'Lead me gently home, Father'
Youtube: Listen to 'One sat beside the highway begging' (Hildor Janz, 1960s)
Youtube: Listen to 'The Lord Thy God (Annie Herring 1989)
Youtube: Some impressive organ play, by a very young Gert van Hoef
Youtube: Royal Albert Hall singing
Youtube: Nederland Zingt - top 100


Some Middle-East History:
Josephus timeline and description of the destruction of Jerusalem 70AD - 'not one stone left on another'
Youtube: Hatikvah, de hoop van 2000 jaar / Hope of 2000 years (Sheetmusic here)
40 kaarten van het midden oosten / 40 maps of middle east history
a Palestinian's view of Palestine
Timeline of several millennia of persecutions of Jews)
Jeruzalem 2018: 'Waarom woeden de heidenvolken' (Ps2, 'Why do nations conspire?')

Rulers of the holy land
"We will feast in the house of Zion", a beautiful Millennial song by Sandra McCracken

Memorable Quotes
"A nation without God is no longer 'a nation under God', but 'a nation gone under'" (R. Reagan)
"The axe of the skeptic's infidelity has not felled the tree of the believer's inspiration"
"the Law demands, Grace supplies"
"We all want grace for ourselves, but justice for everyone else"
"Mercy is not getting what we deserve, Grace is getting what we do not deserve"
"Mercy is a pardon without restitution: the killer goes free without his debt paid, Grace is a pardon with restitution: the killer's punishment is taken by someone else"
"Mercy is like a pardon by the President but he does not finish your jail sentence. Grace is like a pardon, but he does go to jail in your place"
"on the day of the Law, on Mt Sinai in Arabia, 3000 died. On the day of Pentecost, the day of Grace, 3000 were saved"
"After Law School, which fails everyone, comes Grace School which fails no one"
"Now to the one who works, pay is not credited as a gift, but as something owed. However, to the one who does not work but trusts God who justifies the ungodly, their faith is credited as righteousness." (Rom4:4-5)
"For by grace you have been saved through faith; and that not of yourselves, it is the gift of God, not as a result of works, that no one should boast" (Eph2:8-9)
In 6AD, when Caesar Augustus turned Judea into a Roman province, Jews went onto the streets in sackcloth and ashes, shouting (after Jacob's blessing to his son Judah, Gen 49:10): 'the scepter has been taken from Judah, but Shiloh (the Messiah) has not come'
All of Christ's disciples were teenagers (except Peter who had to pay the over-20 tax, Matt 17:27)
Temporal thought: "Born once, Die twice; Born twice, Die once"

maps of the Holy Land 1500 - 1900